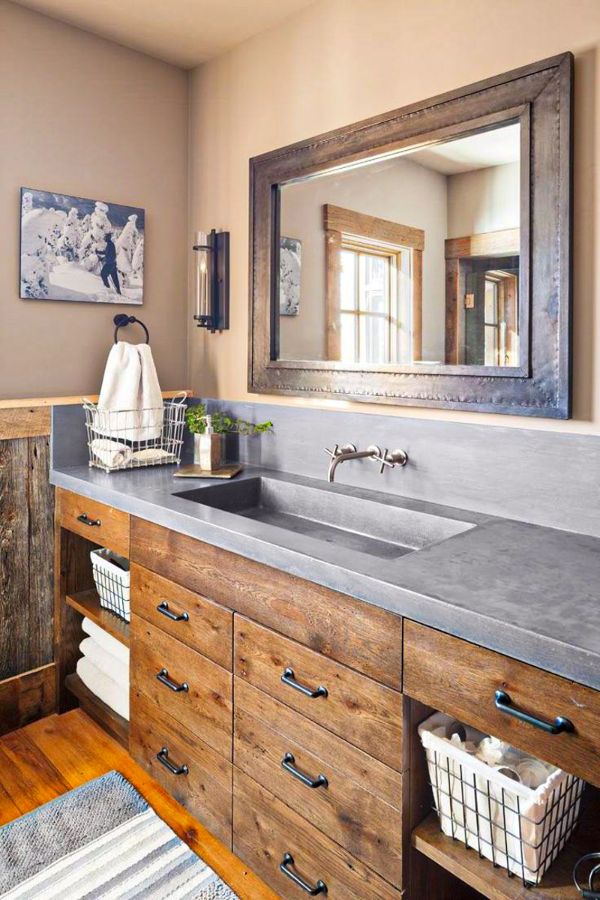 A vanity will complete the look of a bathroom of any size, offering additional space, counter space, personality and more. However, it all depends on the appearance of the bathroom vanities you choose. What style are you looking for in your bathroom? Are you a fan of elegance and modernity? Or do you like a more traditional look? There are several bathroom vanity ideas that fit your style. In addition, there are also units of all different sizes. So if you are concerned about space, you can always find something that fits perfectly.
For many of us, bedroom dressers are for hair and makeup, while the bathroom sink is for shaving and brushing your teeth. But the decoration of the bathroom becomes more and more comfortable, especially when you have little space to work. As a result, bathroom vanity is becoming popular.
It combines a practical sink with drawers and shelves, often with a large mirror above. Bathroom furniture can be made of wood, metal, veneer or natural stone. Building materials must be resistant to high humidity in the bathroom. Let's see our favorite examples.